Weeran trip to NZ uncovers more Black Pearls
A recent fact finding trip to New Zealand and attending Kakahu Angus Production Bull Sale strengthened our resolve that Sydgen Black Pearl is performing very well in different environments.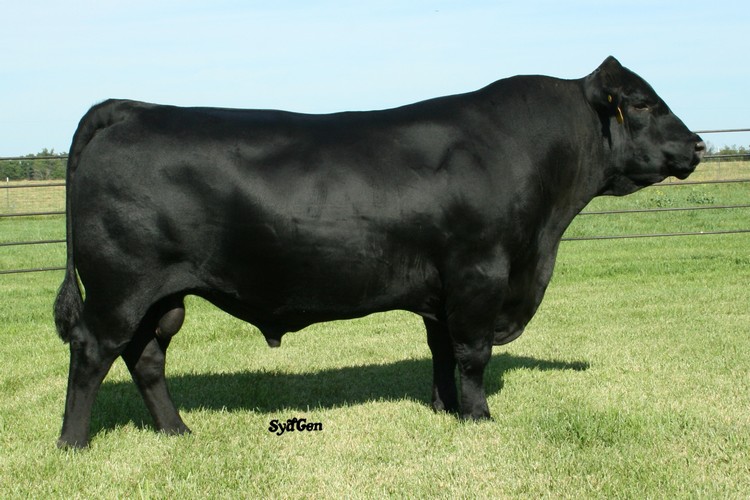 27 sons sold to a top of NZ$27,000 and in my opinion was the standout sire line said Alec Moore. The NZ commercial production system sees Angus herds pushed back into the hill country due to the dominance of the dairy industry for the prime agricultural land.
The Seedstock industry is catering for this by producing positive fat, moderate framed bulls to support these environments.   There is also a strong focus on high marbling carcasses produced off grass with their flagship beef brand being New Zealand AngusPure being very successful. A fantastic trip visiting three prominent Angus herds for their annual bull sales, at Kakahu Angus, TeMania NZ, and Stern Angus.
Weeran has a strong line up of Black Pearl sons being offered in the Spring Bull Production Sale on Tuesday 12th September at 1pm. With +4.0 for calving ease and -7.1 for gestation length combined with a +3.2 for birthweight and +124 for 600 day growth, makes Black Pearl a trait leader with an outstanding growth curve. His trait leading EMA of +8.7 means his progeny will yield heavy high quality carcasses.
TeMania NZ 11 465 is a trait leader for IMF at +4.8 and highly positive fat, and delivers carcass quality gains in big doses. Musgrave Big Sky, Weeran Hooper and Weeran Joel are also well represented in the sale.
65 two year old and 18 month old bulls will sell, and come with our strongest recommendation. They are a cracking line of cattle. For further information, visit www.weeranangus.com.au and for catalogues call Alec & Jo Moore on 0429 787258.