Females
The females of the Weeran Herd are the heart & soul of our operation. The product suitability & production cost outcomes are strongly related to how well suited your cows are for your markets & their grazing environment.
We have the philosophy that the cow herd must have the genetics to satisfy our clients meat quality & production requirements and be able to produce this at a very low cost.
To do this our herd must calve in the spring, rejoin in a short re breeding season (80% herd calve in 4 weeks) adopt a short 5 month lactation period, & to be able to maintain this production efficiency at high stocking rates.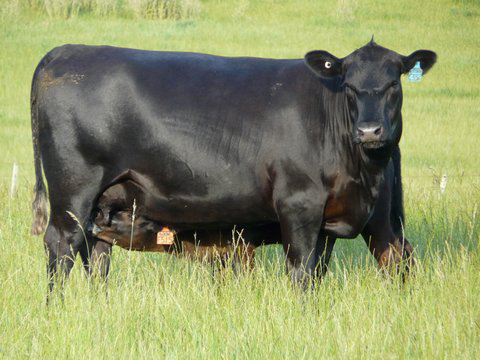 In summary the three KEY areas they have to be good at to be highly profitable are:
Breeding:
The AI programs have allowed us to source genetics of choice from around the globe & to start the production cycle in a tight system with 80% of the herd being synchronized for breeding.
ET has recently been introduced into our autumn herd in 2014. The aim is to maximise the number of HBR females of a modern genetic profile to allow us to have the depth of A grade females to produce herd sires within the Weeran program.
We also believe by using a number of bulls of our own breeding and type, can only help to stabilise the type and constitution of cattle that work in our environment.
Mothering/Lactation:
The lactation is the expensive time in the production cycle so we have kept it as short as possible.
Doing Ability:
The cow's ability to maintain satisfactory body weight throughout the production cycle.