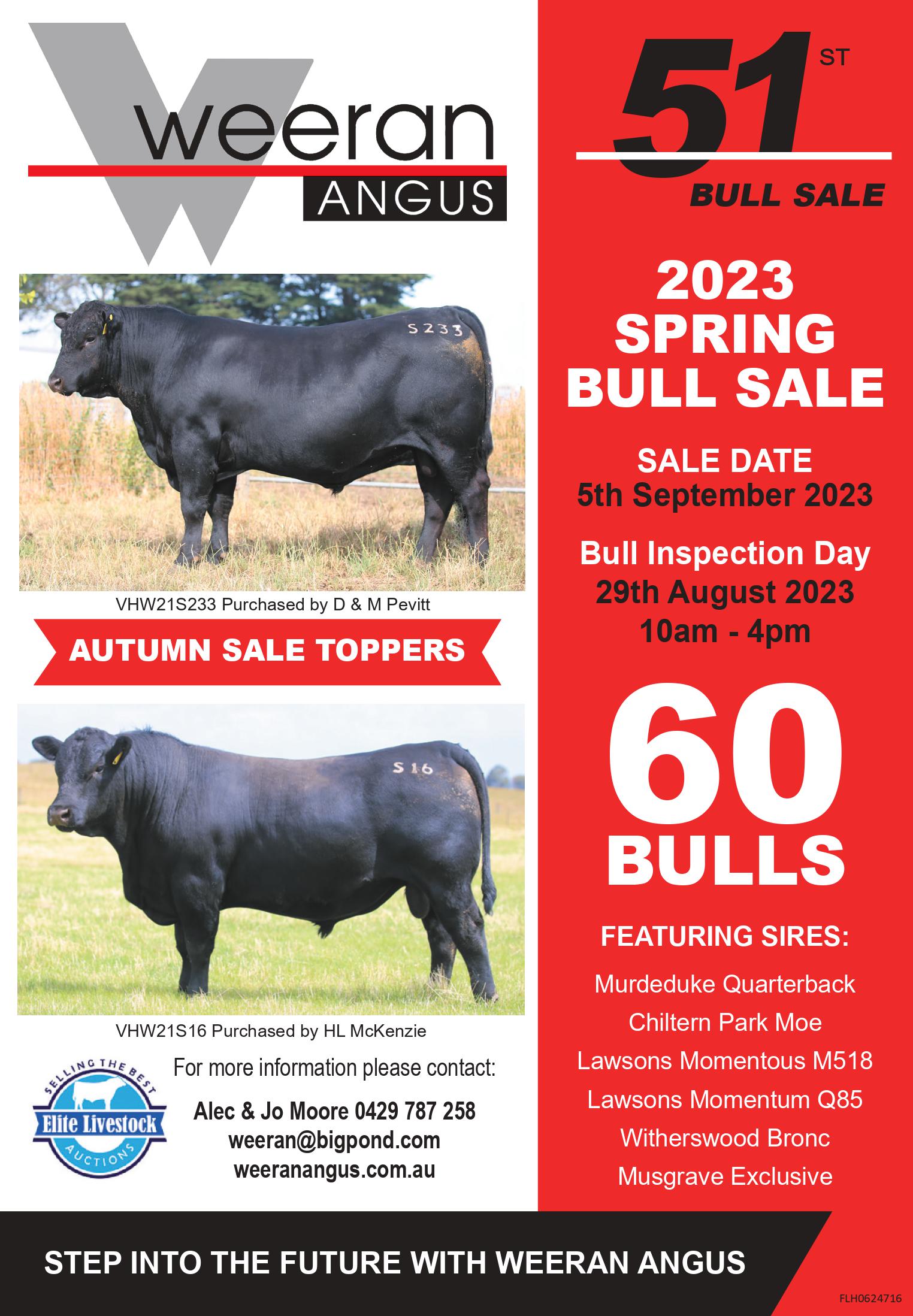 Welcome to Weeran Angus
Weeran is a specialist seedstock operation, producing Angus genetics for the beef industry, along with prime lambs, and crop production for our own use. Situated at Byaduk, Western Victoria, "Weerangourt", is a family based farming operation.
Weeran is a leading Angus herd producing high performance genetics, which are regularly proving their worth on farm and feedlot.
We have two annual bull sales a year, supplying genetics for the autumn and spring joinings.