Gordon Dickinson , Nareen Station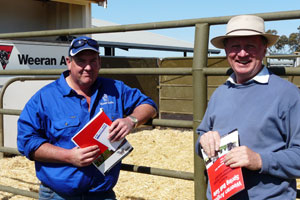 We have been purchasing Weeran bulls since 1998.
Apart from their genetic merit we have been impressed by their temperament and the after sales service by Alec and Jo .
These bulls work twice a year and easily retain their health and vigour . .Grant Little, Manager and Gordon Dickinson, Principal, Nareen Station.