Exciting stud genetics on offer at Weeran
12th December 2017.
Our team at Weeran Angus are very passionate and excited about the future with the development work we continue to do on our herd. Weeran's embryo program has been in full swing with the first of our Herdbook Millah Murrah embryo progeny now aged two years old, to be offered for sale at the Weeran Angus Annual Autumn Bull Sale. Alongside these are a number of excellent embryo progeny we have flushed from our own elite females.
We are thrilled to be able to offer these industry leading genetics to both Stud and Commercial Breeders at our Bull Sale on Tuesday 27th February, 2018 @ 1pm.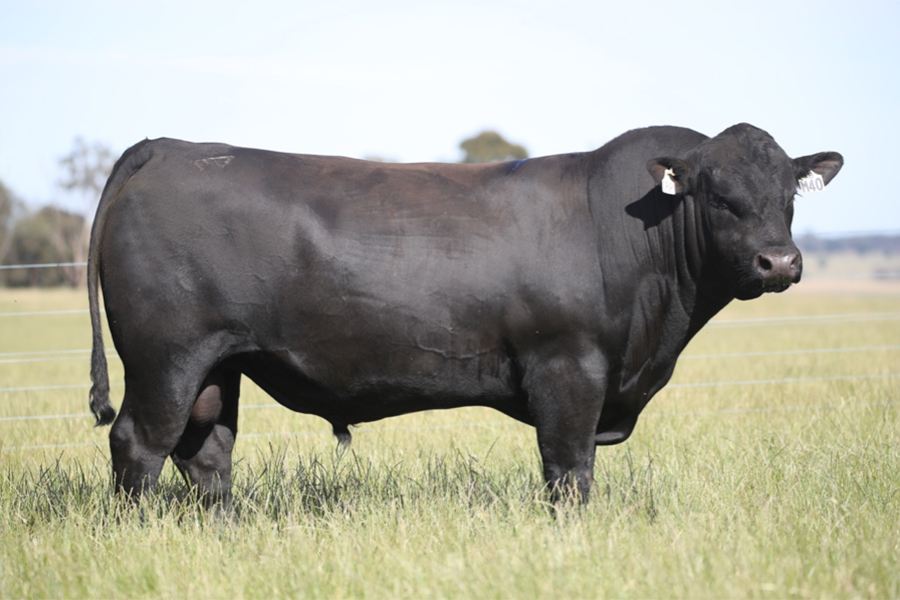 Five years ago we developed an elite autumn HBR herd, in an effort to expand our already well proven HBR families, along with a three year partnership purchasing some very exciting embryo's from Millah Murrah at Bathhurst, to provide an outcross in our program. Furthermore, we were fortunate enough to purchase some of Coolana Angus's Elite Females at their 2017 dispersal sale, further adding genetic variation within our herd. We watch with great excitement as we see these female lines become established in the Weeran herd.
The bull sale line-up includes a number of new sires which we are confident will be very well received by the market. A mix of 18 mth and 2 year old bulls will be put up for sale in the auction. Sire lines include Millah Murrah Emperor, Ascot Hallmark, Millah Murrah Jupiter, Sydgen Black Pearl, Coonamble Jester, Musgrave Big Sky, Wattletop Kiwi and homebred sire Weeran Joel VHWJ13. These sires provide a very well balanced performance profile of calving ease linked with high growth and high quality carcass. "Weeran's drive to improve and advance our product is something that we have been working on for many years, and we are thrilled with the sale bulls we will be offering at auction in 2018" said Weeran Angus Principal, Alec Moore. "They are modern genetics which are relevant to the modern beef industry".
Our quest for moderate framed carcass cattle with exemplary temperament is well known. Client success in the marketplace is great to see through weaner sales, feedlot demand and special sales. Topping these sales show they are well rewarded for their efforts.
Weeran's Alec Moore & Tom French, along with Cattle Consultant Dick Whale, toured New Zealand earlier in the year attending a number of bull sales and assessing progeny and inspecting new sires. With the extensive tours of USA in 2016 and NZ in 2017, we are well equipped with information on new up and coming sires. "It has given us a real insight into the Sires worth pursuing", said Alec Moore.
All bulls have been independently assessed by Dick Whale on the Genetic Type Structure (GTS) system, and passed for soundness and type. All bulls come with our guarantee. They are all semen quality tested, have received Pestivirus Vaccinations, along with Vibrio vaccinations, drenched and 7 in 1.
We invite you to attend our Beef Week Field Day on Thursday 1st February, 2018. All sale bulls will be on display, along with a selection of females. Our Bull Sale will be held on Tuesday 27th February at 1pm. Please call Alec & Jo Moore on 0429787258 if you would like a bull sale catalogue mailed to you. Inspections on sale day will open from 10am or by appointment prior to sale day.
Like us on Facebook, for all sale details and inspect our galleries of videos and photos.
We look forward to welcoming you to Weeran Angus!